Major Benefits of Hiring Marquee for Your Events
Irrespective of event one is planning to organise, be that, wedding reception, product launch or corporate get together, there is a growing trend of hiring marquees, which are fast becoming the ideal alternatives for venues. Several companies are offering all types and sizes of marquees at affordable rates. For people, who are still having second thoughts about marquee hire as the venue for their event, listed herewith are some of the major benefits, which can help them make a confirmed decision.
Freedom of Location
As compared to hiring a venue, which comes with location limitations, hiring a marquee allows you to choose any venue of your liking, suiting your convenience and preference. Marquees can be set up anywhere, be that, beachside, village, countryside or on open grounds.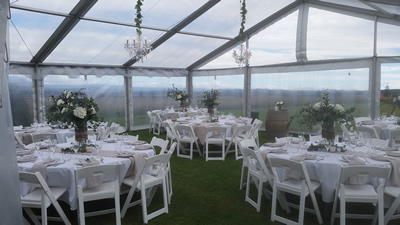 Limitations of guests are done away with
Depending on the number of guests you have invited to the event, one can hire marquee of a specific size, which can easily accommodate the guests which are likely to turn up. A fixed venue, on the other hand, will once again come with limitations of space. Marquees of all sizes and shapes are available for hire.
Background choice
While hiring a resort or a hotel room, for organising any event, one is faced with design restrictions, depending on the policies of the owners. Hence, one has to compromise on having a background of his preferred coloured theme, drapes and backdrop decorations. But, by hiring a marquee as your venue, one can do away with all the limitations mentioned above and opt for decorating the marquee s per his choice, tastes and style. Also, the tables and chairs for the event can be selected as per your requirment.
Choice of caterers
Food is the first thing which the event is remembered for, by your guests. With marquee hire Sydney, you have the convenience of choosing caterers of your preferences, unlike any hotels or resorts, who insist of their own choice of catering services.
Cost effective and economical
Contrary to the general assumption that hiring marquees are a costly affair, the fact is otherwise. Considering the benefits obtained by marquee hire regarding decorations, venue choice, catering services, etc., they sure come as a cost-effective and affordable option. However, to avoid being overcharged, ensure of seeking quotes from at least a couple of marquee hire service providers and then opt for the best one suiting your needs.
Here's hoping that the factors mentioned above will be helpful to you when it comes to deciding on hiring a marquee for your event needs.